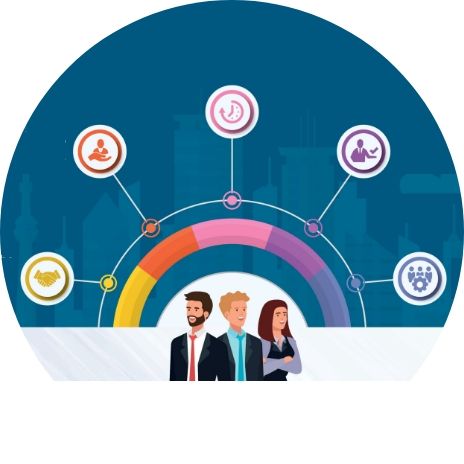 It's been a terrible time – for all of you, and all of us. Sometimes tough moments bring the best version in us. And, the ongoing pandemic is one of those moments; it helps us to know that people are stronger than the scenarios, and the situations that they're facing. At the moment, the entire company is rallying behind our mission to help our customers in tough times like this. For people at Hinduja Tech, it is never about just getting the 'job done', it is more of a personal commitment and 'desire' to serve the customer beyond odds. Here, we bring you the stories of our people – the heroes' who were resilient and committed in this chaos. Commitment towards helping Hinduja Tech Community Have you ever imagined moving over 40 machines from one location to the other in just one day notice? Well, our man did it! Bharath (Head of Admin) said: "Though it was an uphill task, considering the situation, it was our top priority and we had to address it." Yes, the odds were against him, particularly when the whole city was going to be in lockdown, moving the systems became a much bigger task. Apart from arranging and planning the delivery of machines, he also got UPS backup for all the systems within a short period. When we were only hoping for the systems to reach our employees, Bharath went the extra mile to get UPS, as well. He ensured that our people are fully operational without any disturbance. Round the clock, he worked and ensured the systems were packed and delivered to our employees so that they can start working from home from that day itself. By fulfilling the commitment, Bharath ensured that Hinduja Tech reassured to our customers: We're completely operational and are here to serve you in crucial times.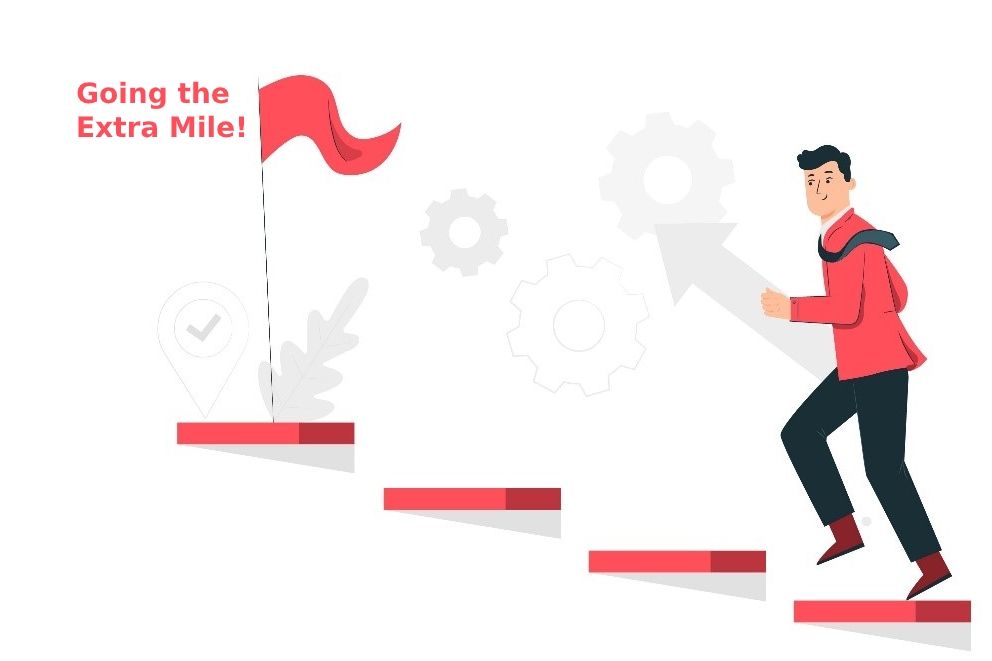 When our Engineer decided to take control of the situation of our engineers who is an integral part an Electric project for a leading OEM decided to take control of the situation. He knows that his contribution is key to the project, so his main goal was to remain operational during this lockdown. Sunil went to the client's office and discussed on shifting the workstation to his PG. Things didn't turn out to be smooth even after shifting the workstation to his PG. He faced difficulties to set up a Wi-Fi connection. Sunil contacted his Wi-Fi service provider who informed him that they would require 40 meters of LAN wire to provide connection. Since most of the electronics shops were already closed, the service provider couldn't help him. During situations like this, there are hurdles, and one must always find a way out and do the right thing, even if it is beyond one's call of duty. So, he checked with his Wi-Fi provider if there was any other way he could help him, and he connected him to a vendor who was able to help him by arranging for a cable. Sunil directly coordinated with the vendor, and together took efforts to set up the Wi-Fi in his PG.
Soon after he gained access to the Wi-Fi, Sunil resumed work and completed the required task without losing time. His efforts signify how people @HT are focused on delivering our commitment to our customers. And, by doing this, Sunil has encouraged all our people to remain committed and emerge as a Hero.
Distance doesn't stop us from performing On 25th of March'20, we decided to shift the machines of our associates to their home. Sneha – our HR business partner took the responsibility of completing this action. It was a total lock-down and even housekeeping staff weren't allowed inside ICCDGTP premises (Pune); rather than giving up, she checked if it was possible to move all the machines to employees' homes using a single vehicle and also took a step forward to consult with the local police of Pune. There were strict government regulations in place and the guideline stated that only essential goods movement was allowed. And, the Police officers requested for a permission letter to allow movement of computers. With the help of our security personnel, Admin, and Quality team, and after several conversations with the police, Sneha finally arranged for a permission letter to deliver the systems. Also, even with the approval, there were several roadblocks to get the delivery done. The combined efforts of Admin, Quality and HR team ensured that there were no interruptions in our day-to-day business, and we anticipate that this will remain the case during this lockdown.
With the commanding efforts of our teams, Hinduja Tech has reassured that we're always ready to provide seamless and uninterrupted service even during such difficult situations and beyond. Though we are connected remotely, we remain fully functional. Distance doesn't stop us from performing and delivering on our commitment and our customers can expect the same kind of service from us as always.
Hinduja Tech continues to be proactive in taking necessary measures to keep our people safe and protected. People at Hinduja Tech are now staying home, staying safe and are fully operational.