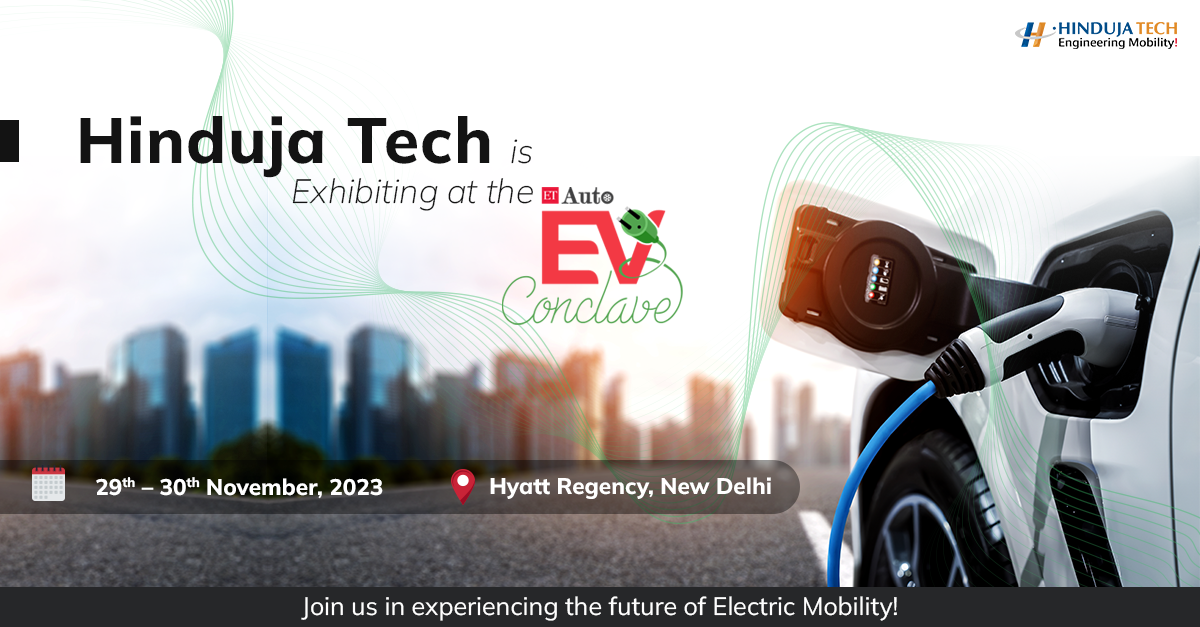 Hinduja Tech (HT) is a proud sponsor for the ET Auto EV Conclave from 29th-30th November 2023 at the Hyatt Regency, New Delhi.
As one of the 50+ exhibitors at the Conference, we are excited to have you join us and explore the future of Electric Mobility. This highly anticipated 2-day event is expected to draw a footfall of over 500 attendees, making it a prime opportunity for networking and collaboration. Don't miss the chance to be a part of this dynamic event.
The 8th edition of ET Auto EV Conclave is the prime gathering for key stakeholders, experts, policymakers, and innovators to discuss challenges, opportunities, and devise solutions for a stronger EV ecosystem.
Embark on an exciting journey to explore our Trusted and Proven Engineering Solutions for E-Mobility, presented by industry-leading experts!
Source: ET Auto EV Conclave