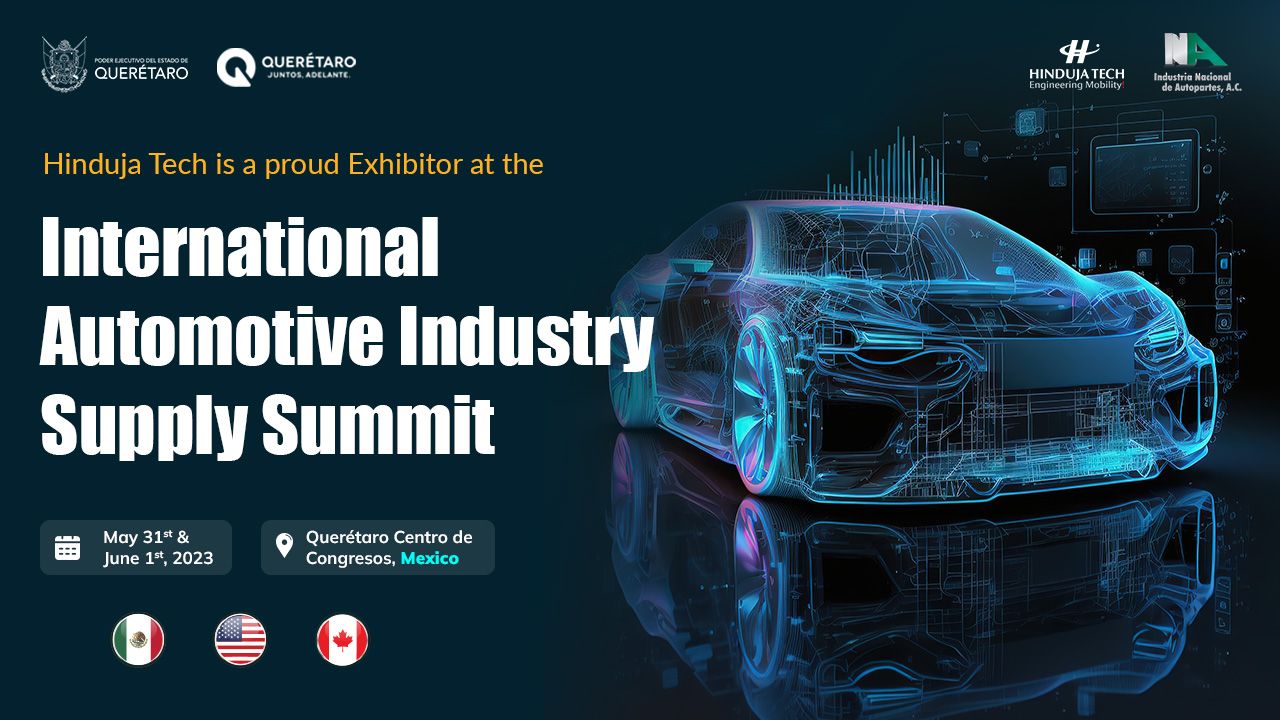 Hinduja Tech is gearing up to exhibit at the upcoming International Automotive Industry Supply Summit 2023 in Mexico from May 31st to June 1st.
The event is expected to be a significant platform for the company to showcase its services and highlight its electric vehicle technology solutions. With over 10,000 attendees and companies from 12 different countries, Hinduja Tech is looking forward to networking and exploring new business opportunities at the event.
With more than 500 technological exhibition stands, the summit promises to be an exciting opportunity for companies to present their latest offerings and connect with potential clients and partners.
Meet Hinduja Tech @ booth #353 and discover our electric vehicle solutions.
Source: International Automotive Industry Supply Summit 2023