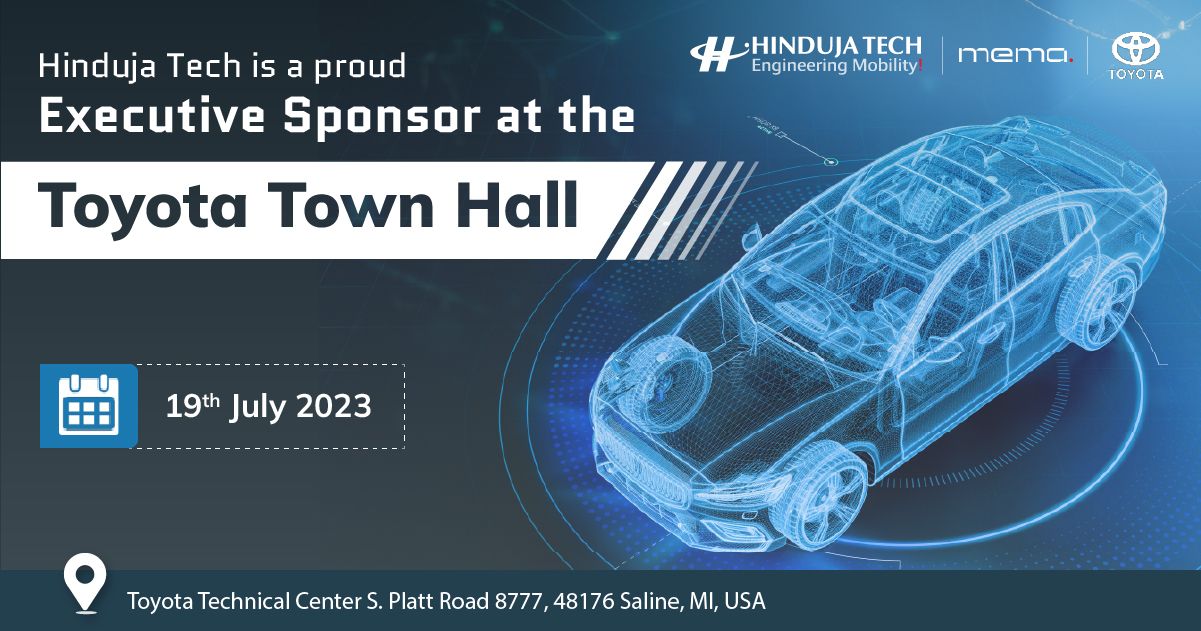 Hinduja Tech is proud to be an Executive Sponsor at the Toyota Town Hall hosted by MEMA Original Equipment Suppliers, which takes place on Wednesday, July 19, 2023, at the Toyota Supplier Center in Saline, Michigan, between 12:30 PM to 4:00 PM EST.
This event will offer a unique opportunity to learn about the current and future opportunities with Toyota and gain access to Toyota's Purchasing, Engineering, and Supplier Quality Representatives.
Join us to explore our Trusted and Proven Engineering Solutions from industry-leading experts. Experience a day of insightful presentations and panelists on the challenges and opportunities for automotive suppliers and OEMs.
Source: MEMA Original Equipment Suppliers, Toyota Town Hall 2023