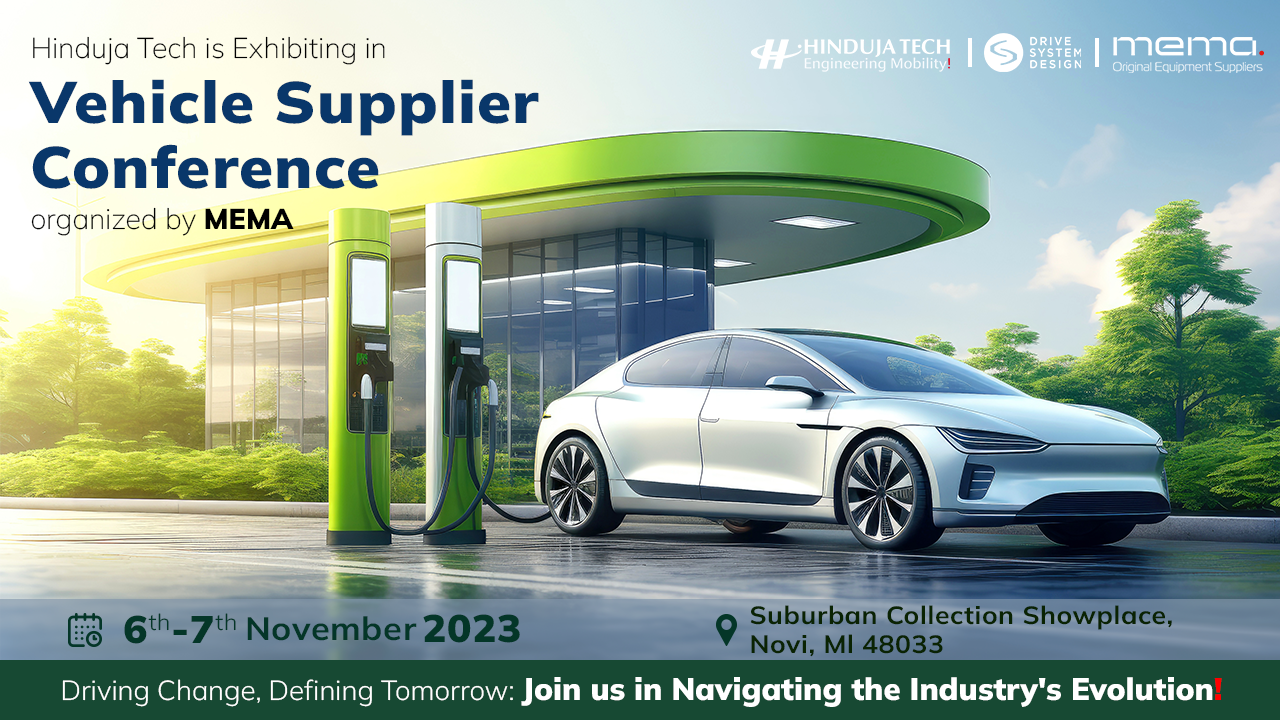 Hinduja Tech (HT) invites you to the Vehicle Supplier Conference organized by MEMA from 6th - 7th November 2023 at the Suburban Collection Showplace, 46100 Grand River Ave Novi, Ml 48033.
As one of the 50 exhibitors at the Conference, we are excited to invite you to join us in Navigating the Exciting Evolution of the Industry. This highly anticipated 2-day event is expected to draw a footfall of over 1,000 attendees, making it a prime opportunity for networking and collaboration. Don't miss the chance to be a part of this dynamic event.
Hinduja Tech is happy to bring along Drive System Design, an award-winning and globally trusted engineering consultancy recently acquired in 2022. The combined expertise of HT and Drive System Design delivers cutting-edge electrified propulsion systems and full-vehicle design capabilities.
Embark on an exciting journey to explore our Trusted and Proven Engineering Solutions for E-Mobility, presented by industry-leading experts!
Source: MEMA Original Equipment Suppliers, Vehicle Supplier Conference