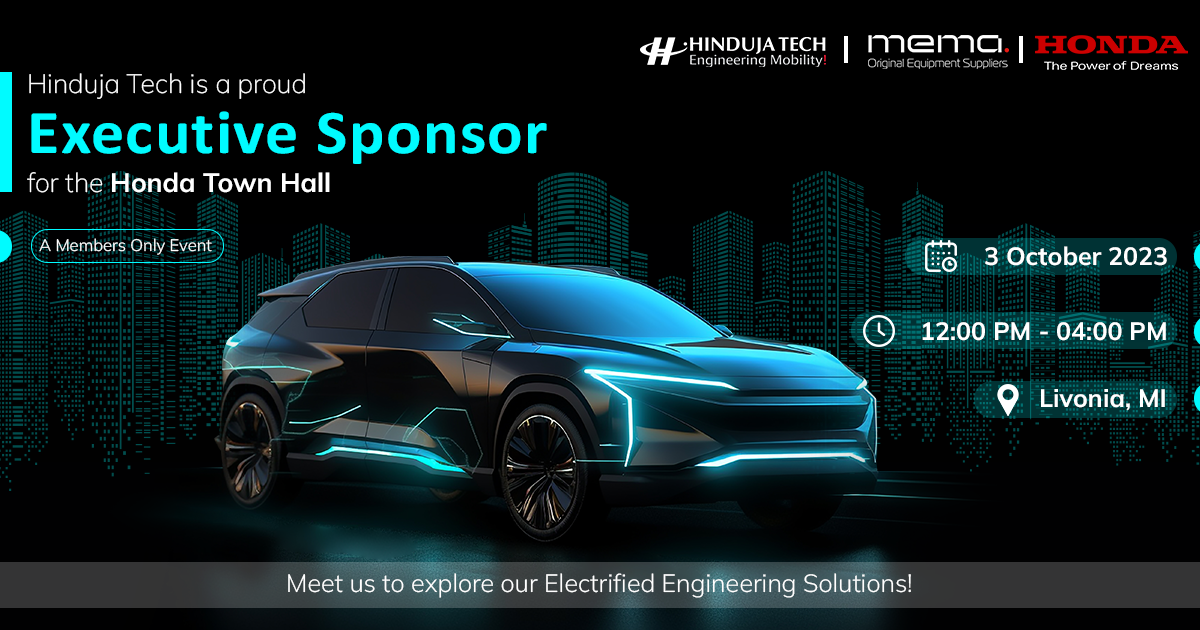 Get ready for an exclusive automotive event that is all set to shape the future of E-Mobility!
Hinduja Tech (HT), the proud Executive Sponsor, invites you to the Members-Only Honda Town Hall on October 3rd, 2023, at the Laurel Manor Convention Center in Livonia, MI, from 12:00 PM to 4:00 PM EST.
This highly anticipated event offers suppliers an exclusive opportunity to gain insight on Honda's strategic procurement, supply chain, and purchasing initiatives. As a bonus, Hinduja Tech brings you Drive System Design, an award-winning and globally trusted engineering consultancy recently acquired in 2022. Together, the combined expertise of HT and Drive System Design delivers cutting-edge electrified propulsion systems and full-vehicle design capabilities.
Embark on an exciting journey to explore our Trusted and Proven Engineering Solutions for E-Mobility, presented by industry-leading experts. Experience a day of insightful presentations and panelists on the challenges and opportunities for automotive suppliers and OEMs.