Frugal Engi
NEAR

ing Paradigm

Hinduja Tech plays a pivotal role to achieve faster time-to-market and product cost reduction using Frugal Engineering methodologies for its OEM and Tier-1 clients. With our proven delivery model & processes, decades of automotive domain expertise, skilled engineers and industry leaders, and 700+ supplier network, we have saved millions of dollars for our customers when they release their product in the market. By doing so, we become your go-to partner for Product Development!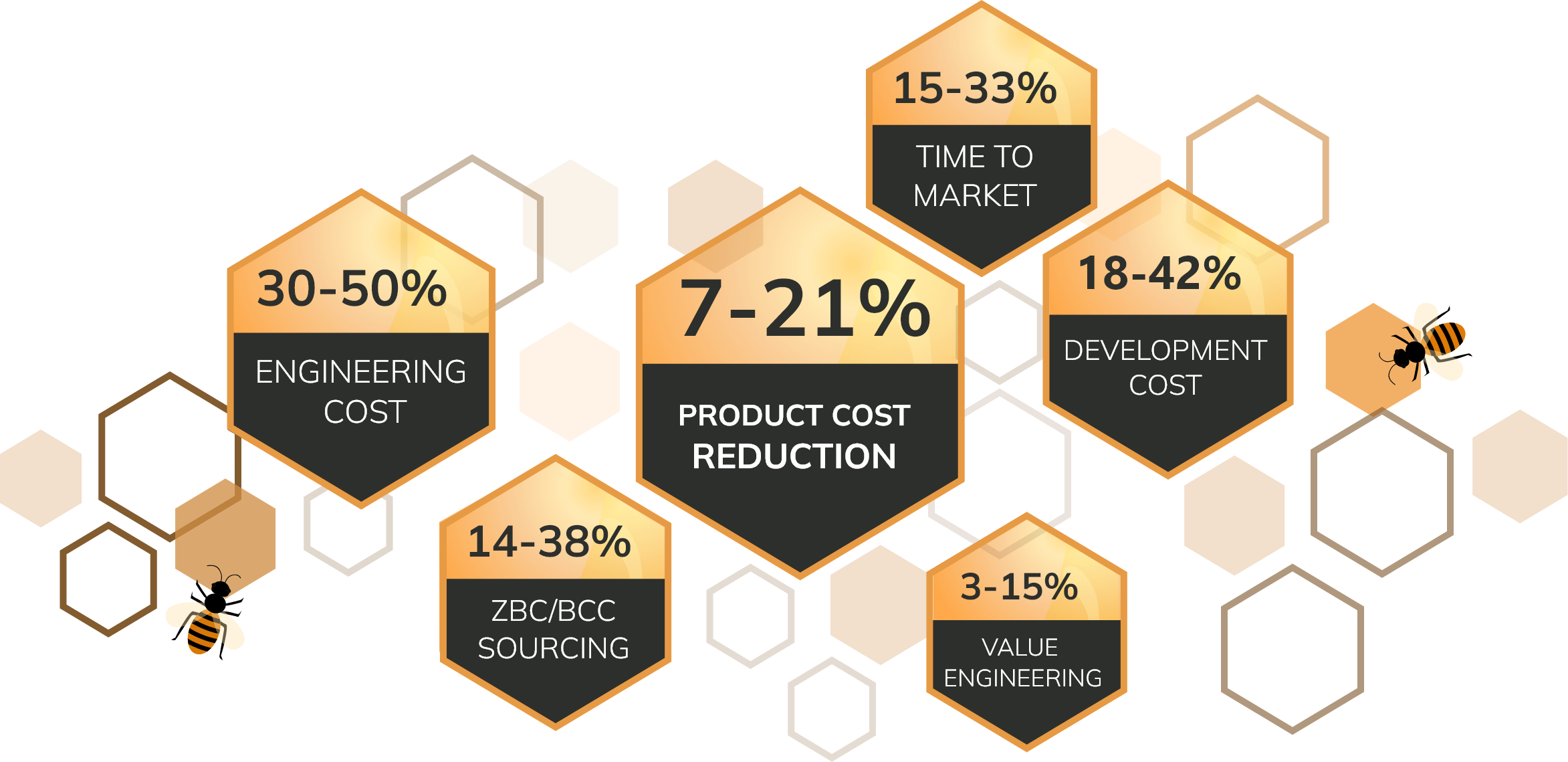 With the evolution of green and next-gen mobility, Hinduja Tech is all geared to drive innovation and meet the growing advancements in EV technologies, and our product engineering services teams have been executing a diverse portfolio of EV programs for various mobility applications for our OEM customers. For our Tier X customers, we have been co-developing smart IP development & innovation leveraging our service offerings in electrical, embedded, and electronics systems.
Our 60+ client list from Fortune 100 includes 7 of top 10 Global Auto OEMs, leading disruptive and emerging OEMs & Global Tier-1, 2 Suppliers in Asia, Europe, UK and Americas.